Blog | Posted on June 11, 2021 at 1:11 pm by carbuttsturf
We've all been spending more time in our own homes and gardens over the past year, but with international travel still quite locked down while domestic restrictions are relaxing, 2021 is yet another 'year of the staycation'.
If you're planning to stay in the UK this summer but you want a change of scenery, here's our pick of ten of the most relaxing garden getaways without leaving the country.
Relax with Afternoon Tea at Cliveden House in Taplow as you look out over its manicured lawns and the rolling Berkshire hills beyond. It's the epitome of England's green and pleasant land, and more than a substitute for a European city break this summer.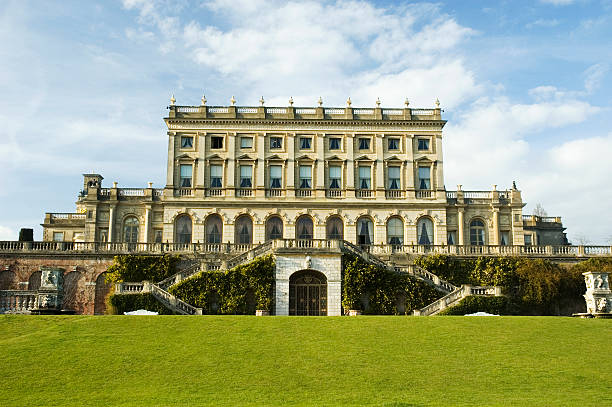 The term 'bed & breakfast' does not do justice to Lindeth Fell Country House, which is close to Kendal and just two miles from Windermere railway station. The house has a 7-acre garden designed by Thomas Mawson, with views across the open water of Lake Windermere.
Congham Hall in King's Lynn is a frequent fixture on 'best UK gardens' lists, not least for its herb garden which stocks nearly 400 varieties. Among them is the rare medicinal herb goat's rue, historically used to treat the plague.
North Wales is one of the UK's most picturesque regions and Bodysgallen Hall is no exception. Around it you'll find 200 acres of woodlands and formal gardens, which seem to perfectly frame the view over to Snowdonia and Conwy Castle.
Bangor Castle Walled Garden only reopened to the public in 2009 and has since won the Royal Horticultural Society Award for Permanent Landscaping, as well as a top-ranking on tourism rating sites. It reopened after the Coronavirus lockdown on April 1st 2021 and is an excellent addition to any post-pandemic trip to Northern Ireland.
This favourite destination of Queen Victoria sits at the base of Ben Nevis, a short distance from Fort William. It's a classic Scottish scene, with a backdrop of mountains, an expanse of open water and, between the two, this 19th-century castle with its vast green lawns.
The Goring claims to be London's last family-owned luxury hotel and proves that grand gardens can exist in great cities. The Goring Garden is described as "a secret oasis" and is a place where guests are encouraged to relax with a cup of tea, a good book, and a chance to recharge their mental batteries.
We're cheating with this one and hopping over the border to Longford in the Republic of Ireland. It's worth it for Viewmount House, which has four acres of tranquil lawns, orchards, herb garden, Japanese garden and ponds.
Tavistock's Hotel Endsleigh is surrounded by a massive 100 acres of Humphry Repton designed fairy gardens, grottos and follies, alongside the babbling waters of the River Tamar.
The Newt in Castle Cary is not just a summer garden getaway destination, as the venue operates tours all year round. These include springtime Garden Day, summer Garden Lates, autumn's Harvest and Apple Day, and winter's enchanted trails. A 365-day destination in stunning surroundings.